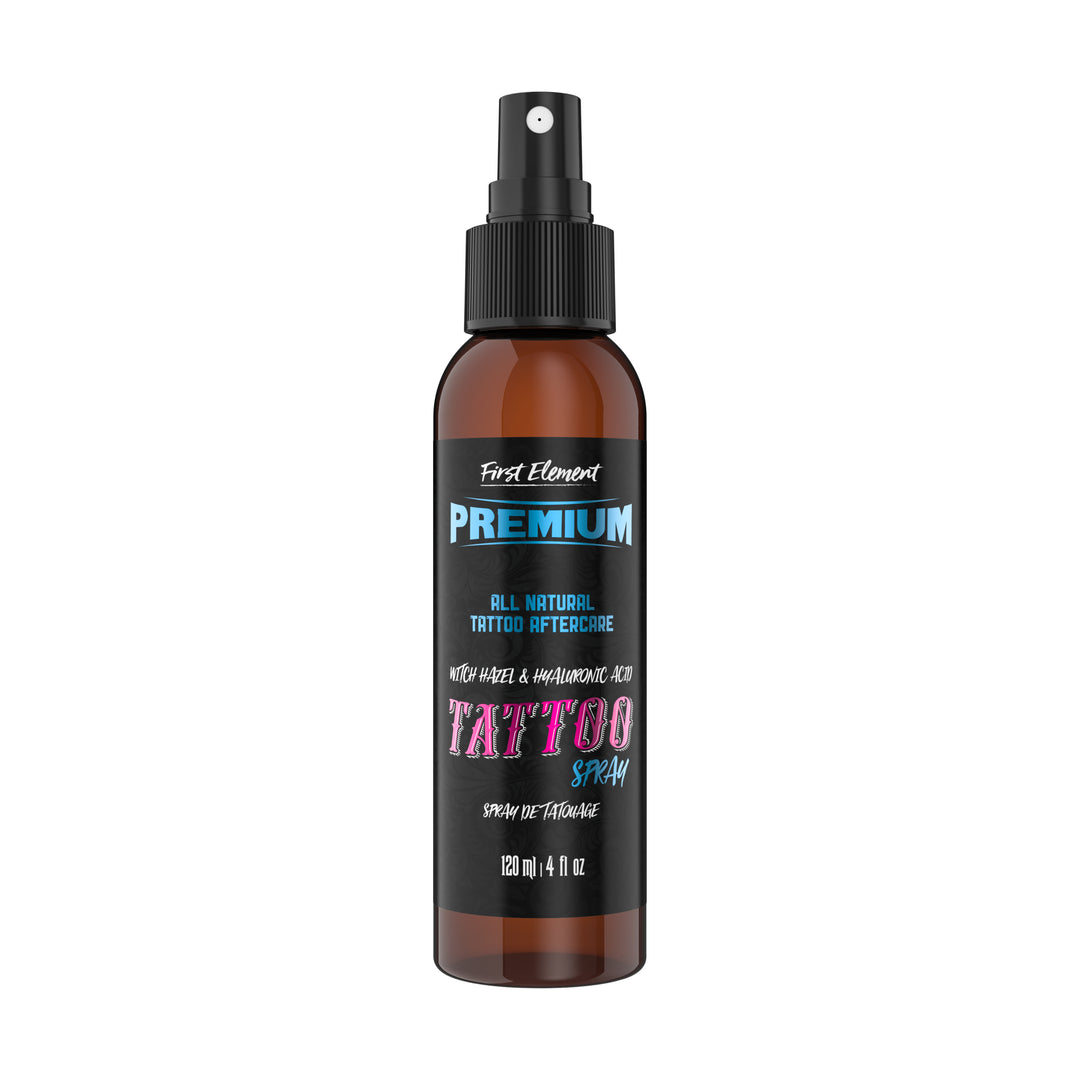 Tattoo Aftercare Spray
---
In stock, ready to ship

Inventory on the way
This amazing all natural Tattoo Aftercare Spray helps keep your tattoos looking their best. It contains high end ingredients like hyaluronic acid and witch hazel to help moisturize the skin and promote healing. This Tattoo Spray has anti-inflammatory agents to soothe irritation and inflammation. Whether you're in the process of getting a new tattoo, or just want to keep existing art looking vibrant, this tattoo aftercare spray is the perfect choice for you.
Witch hazel is an effective, natural, soothing astringent for tattoos.

Hyaluronic acid helps retain water and is known to be a highly effective moisturizer which will aid in the tattoo healing process and to revitalize the skin.
Dragon's blood extract is rich in tannins, which have astringent and anti-inflammatory effects on the skin. 
Also contains Lavender Floral Water, Peppermint Floral Water, and Tea Tree Floral Water. Each with its own properties to aid in the healing process of your tattoos!