A Holly Jolly Beard: Beard Care Tips From Santa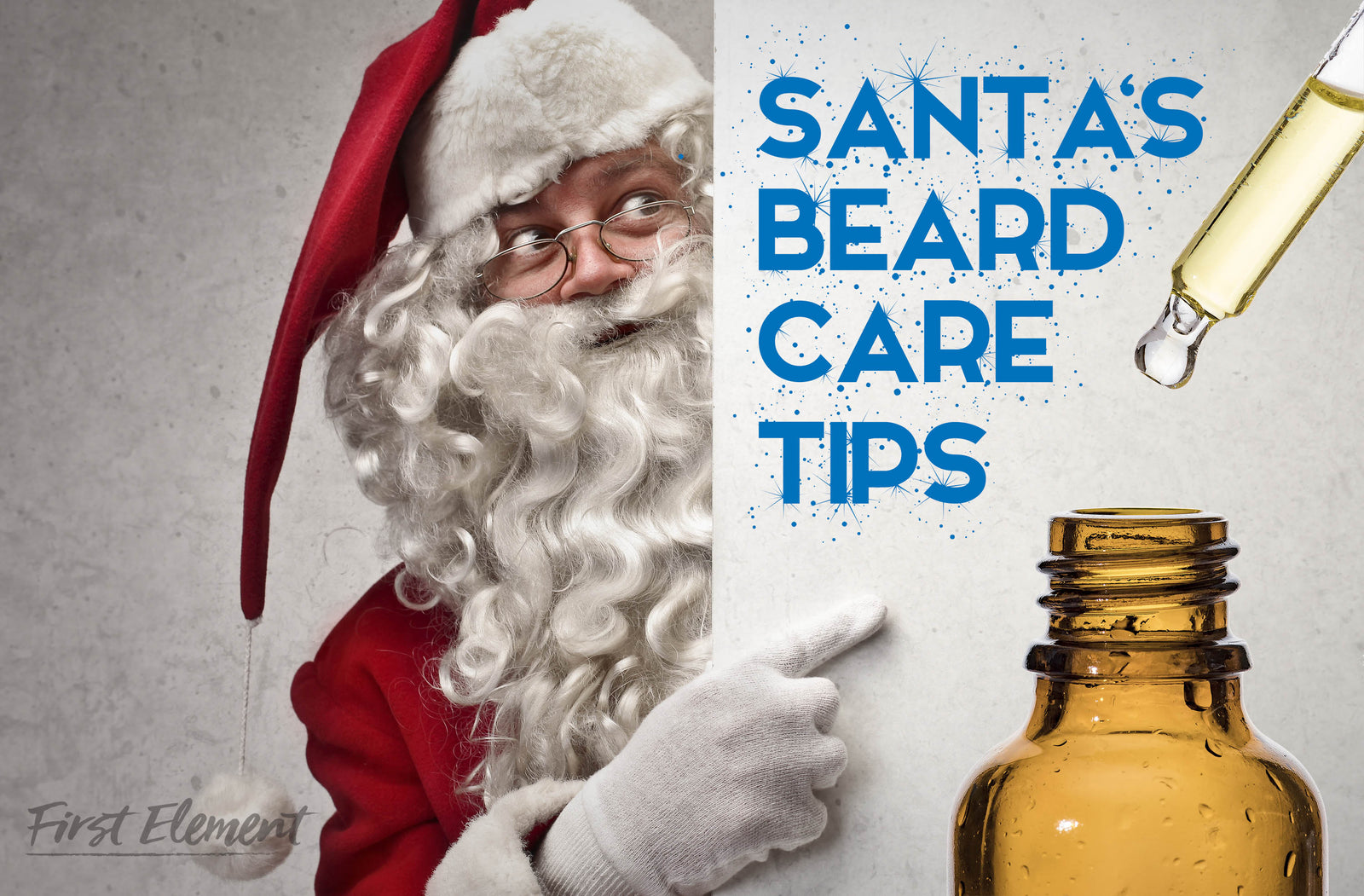 There's no beard more iconic than Santa's. It's holly, it's jolly, and it's the envy of us all. It is so iconic, the Beach Boys wrote a song about it!
How does he get such a bushy, white beard that spans from shoulder to shoulder? And don't forget about that mustache - it makes Rollie Fingers jealous!
They say that the secret of his growth is good deeds done by children. We learned the real deal, straight from the reindeer's mouth. Here are all the secrets for the majestic glory that is Santa's beard.
Patience
Santa's not only packing toys into his sack, he also packs patience. That beard is 400 years in the making.
Holiday Scent
He smokes a pipe and has a nose like a cherry, so it's no surprise that he loves the smell of Cherry Tobacco - it's his beard balm of choice.
Fluffy As Snow
With children pulling on his beard on a regular basis, a soft beard is essential. Enter beard oil. It also helps with that epic length. 
Moisture
Santa finishes off with beard balm to shape and lock in the moisture. It helps protect the beard from the harsh elements of the blowing snow and wind and helps him slide down the chimney faster.
Mustache
If you are able to deliver presents to every house in the world, attention to detail is your strong suit. Santa does not neglect his mustache. Look at the perfect curl he gets with mustache wax.
Cologne
Santa is a considerate fellow, he chooses our solid cologne. Amazing to those who are close without being overpowering and smelling like you sprayed half a bottle on yourself  – Mrs Clause loves it too!
Wash
A night spent consuming milk and cookies requires a good cleaning. A gentle foaming beard wash will restore that beard to its natural glory.
Fuel Up
Wonder why Santa is such a lover of food? Well, the vitamins found in lean meats, nuts, eggs, milk, and leafy greens provide his beard with the nutrients it needs.
If you want a beard as majestic as Santa's, you can buy
his top picks
and many other
beard care products
from First Element. Happy Holidays!
---