Top Alternative Ways to Use Beard Oil and Beard Balm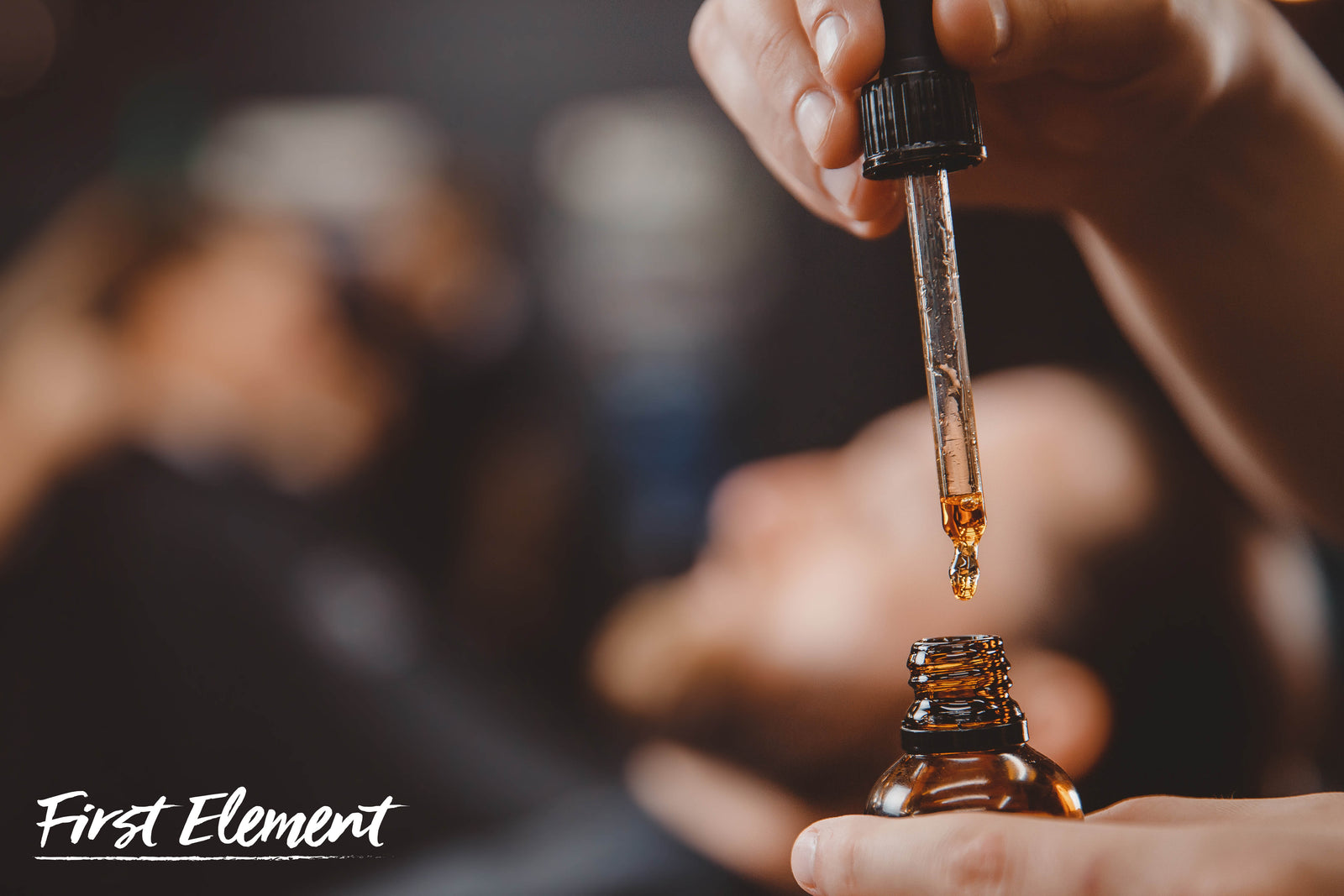 A premium beard oil can be an amazing, multifaceted product that does much more than care for your facial hair. Below are First Element's favorite unconventional uses for your premium beard oil and beard balm. 
Hair Mask
Looking for a deep conditioning treatment that helps hydrate dry and damaged hair, while eliminating frizz? Beard oil is an all-natural option for your "DIY" hair mask. Note: A hair mask can also be used for a beard mask too when beards become dried out and breaking. 

After washing and towel drying your hair, apply desired amount of beard oil into your palms, rub together and gently work the oil through your hair root to tip. For better results wrap your hair in a towel for as long you wish. Even better, leave it overnight to let the oil sit and saturate the hair for more absorption. 
Note: you will need to rinse the product out after use. 


Pre-Shave Oil
Pre-shave oil provides protection against razor burn, softening your stubble, making skin smoother providing a much more comfortable shave. 
Before your shave wash your face with warm water to open those pores. Use a few drops of premium beard oil on the area to be shaved, this will help "lift" the whiskers providing a closer shave. Apply your shaving cream on top of the beard oil and shave as usual.

Cuticle Oil
When your nails are brittle and breaking, cuticles are splitting you tend to pick. Beard oil and beard balm can also provide your fragile nails and cuticles with a moisturizing care they need. 
Wash your hands and apply a few drops of beard oil or balm and massage into your nails and skin. Not only is beard oil and balm great for cuticles it also nourishes your dry chapped hands, especially this time of year. The results are almost instant!
Body Oil
Not just for men! Most women claim our beard oil is essential in daily moisturizing routines. 
Winter is harsh on delicate skin, using First Elements beard oil and beard balm all over your body will keep your skin hydrated and smooth all winter long. 
After Shave Oil
Beard or no beard, most clean styles require shaving on the neck and cheeks. After you shaved your whole face or just in the spots around your beard apply a few drops of beard oil on your freshly shaven skin to finish the task! Smell great, soften your skin and minimize razor burn. 
FAQ's Private Labellers
This article was written as we have gotten a lot of responses from Private Labellers that their wives were stealing all the product to use themselves. They asked if they could brand a woman's line using these items and the answer is YES you can! Brand these products however you want in the Private Label Program. Ask us today! 
---